The Kind of People Who Read or Listen to Unity's Message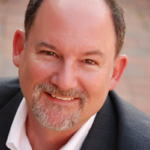 In this 1989 essay, Eric Butterworth says that his 40 years in ministry has enabled him to form "a demographic composite of the kind of people who read or listen to Unity's message, and the perceptions they have of what Unity is as a movement." He then makes an astonishing observation:
"most of these persons do not consider Unity as their church. It is more of a self-development program that supplements their other church commitments, or gives support to their freedom to have none."
It may be that Eric Butterworth is talking about those who listened to his radio broadcasts or who read his books, rather than those who visited his New York Unity Center. But it may also explain why his New York Center did not have many of the programs and activities we typically associate with a church—no Sunday school, no children's program, no outreach team, no social justice program, no prayer circles, and so on.
Eric's composite visitor included a Catholic woman who continued to attend her Catholic church, an executive professional who sought support for a high performance career and an atheist who unexpectedly found refreshing mystery in a pathway that was spiritual. None of these people were interested in typical church programs and activities.
I've cherished this essay by Eric Butterworth for many years. I'm sharing it now because this is a good time for us to reassess the spiritual offerings of churches, as both consumers and providers of spiritual services. Here is why it might be important to you...
If you find yourself resonating with Eric's composite profile, know that you are welcome in Unity regardless of your personal spiritual journey. And if you are happy in your current church home, know that the lessons of Metaphysical Christianity are open and available to you as a way to grow further in your own spiritual pathway with your existing religious family.
If you are a Unity leader, know that the observations made in this essay may provide insights about what your congregants really care about. As we reopen our churches, it may be helpful to reassess the real value of what we're providing our visitors.
If you are a minister or spiritual leader of a Catholic, an Evangelical or mainline Christian church, know that sometimes the most simple spiritual offerings provide profound spiritual blessings. Metaphysical Christianity is practical Christianity. And practical Christianity is as ecumenical as can be.


Mark Hicks
Sunday, May 24, 2020