Hi Friends -
There are several reasons why you should click through and read
The Master Key To Every Kingdom: Grace
by Crichton Russ Boatwright:
First, the book was never published by Unity and the author is virtually unknown. But her book is the only one I've found, other than Lessons In Truth, that received a powerful, written endorsement by Charles Fillmore.
Second, the material is filled with original ideas or ideas that she brings into new understanding, such as this one on page 52 where human desire is distinguished from divine desire: "Human desire has been defined as an "urge to experience in the outer a perfection not felt within," while "divine desire is an urge to express in the outer a perfection (ability) that is first realized within." That's metaphysical language at its best—subtle and powerful. Theologians have bashed desire for centuries, but none of them have described it so powerfully, nor defended it so eloquently.
Third, she has provided a metaphysical theology of not only grace, but also a theology of the entire sequence of crucifixion, resurrection, ascension and Pentecost; she has provided a christology for understanding Christ Jesus as not just Way Shower but also Way Maker; she has provided an eschatology for understanding why the departure of Jesus opens us to the Holy Comforter and how it leads us to inhabit "many mansions"; and she has provided a whole new explanation of the vicarious atonement that honors the historical account of Jesus' crucifixion without wallowing in bloody pity and shame.
Fourth, which you can guess from what I've written, this book is a heart-centered, metaphysical Christian theology that speaks to the heart as well as to the intellect.
Finally, there are a few other resources that are similar scattered throughout TruthUnity. Taken together, these resources provide a coherent, powerful theology of metaphysical Christianity. Because of their congruence and harmony, and because they speak in the religious language of the majority of people in the world today, I have assembled them in a new tab on TruthUnity: https://www.truthunity.net/christianity.
I hope this book by Crichton Russ Boatwright is a blessing to you.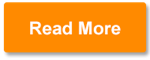 Pentecost Sunday, May 20, 2018