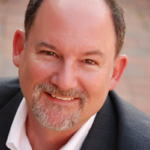 When Rev. Richard and Erica Byrd came to the Christ Unity Center in Los Angeles in 1989, they soon learned that "all around us was turmoil" and they knew they were "totally dependent on Spirit" for answers. They could have grown the church just enough so that it could move west, to a more suburban, middle-class area. But that isn't what they did.
Richard and Erica Byrd received a vision and made a dedication and commitment to "grow where you are planted." When they committed and dedicated themselves to helping challenged people, Spirit began to send people into their life that revealed answers and provided tools to address the turmoil. By chance Richard Byrd heard on the radio about an African scholar who was to speak in Los Angeles the following week. After attending his lecture, Richard Byrd was able to meld "an African perspective to my spiritual (Unity) understanding."
Immediately, three blessings began to flow into the world:
First, they "found tools that could help my people." Meri Ka Ra read to me two readings on the Law of Mind Action. These readings are pure metaphysical truth, without a word of Unity, but in a form particularly digestable to the African soul. As a board member of the Unity Urban Ministerial School, I often find myself asking "What is Urban Ministry today?" We need look no further than to the KRST Unity Center of AfRaKan Spiritual Science.
Second, they found ways to bring healing to Unity's legacy of racism. The 1993 program "The African American in Unity" framed the problem. Despite best intentions, we still struggle to find a way forward. I am pleased that this center remains part of our Unity denomination and that it retains Unity as part of its name. As Meri Ka Ra says, "there is a great opportunity for Unity to take the leadership role through embracing the rest of the truth."
Finally, they brought the spirituality of Charles Fillmore forward, perhaps full circle, back to the Egyptian spirituality from which Charles first caught sight of Truth. Eric Butterworth recognized the same spiritual pathway as being the foundation for Hebrew and Christian theology. But it has been Richard and Erica Byrd who have "brought Unity home" (my words) to a pathway free from cultural limitation, accessible to everyone.
I recently interviewed Rev. Byrd at the church at 78th and S Western Avenue in Los Angeles. Our 90 minute interview, plus much more information, is here, freely available to anyone who wants to receive some of these three blessings. If what you find here resonates with you, know that the KRST Center of AfRaKan Spiritual Science views itself as a university. It has a rich pool of teachers. 4-5 classes are held each week, by different teachers, addressing concerns ranging from everyday issues like diet and finances, to transforming consciousness and manifesting one's divinity. The blessings of KRST Unity Center are open to all persons.
Today, the day this profile is published, is December 7 2017, exactly 125 years since Charles and Myrtle Fillmore made their Dedication and Covenant. I have never visited or known of any Unity church where the dedication to truth and transformation is as great as I found at KRST Unity Center of AfRaKan Spiritual Science. The story of Richard and Erica Byrd, and the evolution of Christ Unity Center to KRST Unity Center of AfRaKan Spiritual Science, shows how Spirit responds when Dedication and Commitment is made. As he says in the interview, "Your commitment is what is going to save your life."


December 7, 2017