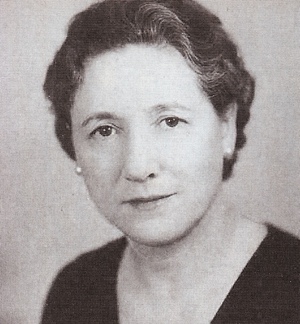 THIS PAGE IS UNDER CONSTRUCTION. MAY 2015.
The Unity Center of Practical Christianity in New York City was founded by Georgiana Tree West in 1936. She was ordained a Unity minister in 1935. She authored many popular articles and books for Unity expressing the teachings in a clear and practical way. Georgiana was the Minister at The Center until 1959, when she was succeeded by another well-known Unity Minister: popular author and poet, J. Sig Paulson, from 1959 to 1961. One other distinguished Unity Minister who served in New York City was Richard Lynch, who wrote many best-selling books on Unity Metaphysics. Source: Unity Center of NYC
Georgiana Tree West exchanged several letters with Charles Fillmore, beginning in 1936. Ed Rabel speaks about those letters in his video series on Metaphysics II, Lesson One. The content of Charles Fillmore's replies is available under Charles Fillmore > Correspondence With Georgiana Tree West.