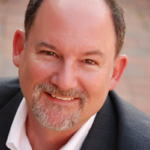 A Letter to Christians Everywhere
Dear Friends in Christ -
Our church building may be closed this Sunday, but that is no reason we can't experience a spiritually rich and deep church service. As you know, most churches and their ministers are going online and from what I've seen their services are wonderfully done.
But there is one particular church that we need to know about. That church is the "Church of Christ," also known as the church universal, the Body of Christ, or the Lord's body. Charles Fillmore wrote about it over one hundred years ago in the fourth lesson of Unity's Correspondence Course, entitled Body of Christ. Here is what he said:
It is not at all an organization in the outer realm, but is an organization of life, of love, of power, of wisdom, i.e., of divine ideas. In man it is called "Christ." The particular church, or the individual church, is the Christ consciousness in the individual. The one purpose or aim that unifies this church or body both individually and universally is that of making God manifest...
That special, individual church is you and I, individually. We are a spiritual church—an organized body of substance—consisting of God Mind and Divine Ideas—expressing as church from the abstract to the concrete—"from the formless to the formed." So, will we have church this morning? If so, will our service be spiritually rich and deep? Let me share with you how my service often plays out:
First thing, I have Sunday school. My twelve disciples are attending. And my disciples are an untamed and unruly bunch. Faith shows up on time, but then wanders away halfway through the class. Imagination shows up late and runs wild with grandiose ideas during class. You get the idea. As I said, they are unruly. As we have learned in modern Metaphysics, all too often their lip juze flows. My first task this Sunday morning is to tame and train the disciples in the ways of Christ so that they behave well enough to allow for a rich and spiritually deep church service.
After Sunday school, I begin my service with spiritual baptism, in which my mind and body is cleansed of erroneous thoughts, emotions and beliefs by means of denials and affirmations. After getting my disciples settled down and my mind cleaned up, I then dive into the Sunday lesson, which is typically a chapter from whatever book that I'm working through at the time. From that lesson there typically emerges a divine idea that I sense God is providing me. Holding the divine idea in mind then leads me to spiritual communion by which my body is renewed and vitalized through the appropriation of Christ's life and substance. Finally, after my Sunday service, I do what many do ... have lunch and then take a Sunday nap. More about that in a moment.
So much for me. Let me share with you some divine ideas that came to me when I used this correspondence school lesson by Charles Fillmore about The Body of Christ. Open it up and print it out. Spend some time with what Charles has written. Here is what we come to know:
First, we are one in community. We all hunger for true community but our desire for community will only be got by releasing negative desires and opinions. We must go beyond forming alliances and making efforts to cooperate with others. The one true experience of unity is the body of Christ, the God consciousness, which is spiritual unity with all good. That consciousness transcends not only gender and race, religion and affluence, but also culture and politics. When we forget that all unity is oneness in spirit, not human affairs, we struggle to find true, lasting community. All true unity is unity in Spirit.
Second, we are holy in authenticity and power. And our empowerment will only come about by our willingness to be holy. The Greek word for church, ekklesia, refers to "the called out ones." We are not among those "called in" to an exclusive club, but rather among those "called out" from darkness and bondage, to a royal priesthood. Our words, thoughts and actions are different and some people may see you and I as "peculiar." But quite often authenticity appears to be peculiar. It is certainly different. We will never acquire the empowerment we desire until we are willing to be open to God's call to be an authentic human being.
Third, we are catholic in wholeness, forgiveness and love. We typically think of catholic to mean universal or whole, but it also has come to mean that which is free from error, particularly doctrinal error. Charles Fillmore writes that the church of Christ has a work to do, that work is the "restoration of all things." Our task, he says, as the body of Christ, is "the restoration and deliverance of the whole earth from pain and suffering and sorrow." Our experience will never be universal until it is restorative. That was the message of Easter. The true catholic way of wholeness is forgiveness and love.
Finally, we are apostolic in divine likeness and image. Everyone agrees that human beings are made in the image and after the likeness of God. But Charles Fillmore goes further, declaring that "Jesus revealed to men the Christ within them [and] the work of spreading the truth falls on all as fast as they come into the light." That is to say that we are not only a Christ, but we are also an apostle, responsible for disseminating Truth. We are, as individual church, an apostolic church in the same way we are Christ as an individual human being. We will never recover our awareness of the Christ within until we embrace our apostolic authority.
So there you have it. To paraphrase James Dillet Freeman, "wherever we are, church is."
And that church which is you and I is rich in community, authenticity, power, wholeness, forgiveness, love and truth.
We are, as they say, "one, holy, catholic and apostolic church."
But let's not leave it there. Each of us have access to dozens of online and televised religious services this morning. Many of these services have been crafted over many hours by ministers and church volunteers whom you know. Regardless of what misgivings you may have had before the lockdown, you know that they are your church family. And they are working hard to maintain a place where you and I can return over the next several months.
Yes, you are a church, but you are also a disciple (and I hope you are a better behaved disciple than I've had to deal with this Sunday).
I bring this up because the church you attend each Sunday may recite the Nicene Creed and declare itself to be "one, holy, catholic and apostolic church". What does that mean for a Metaphysical Christian? To explain what it means, read what Charles Fillmore writes in his essay,
The physical body of man outpictures the body-idea in Divine Mind according to man's thinking, feeling, speaking, and acting. The body-idea is the spiritual body. The manifest form, the natural body spoken of by Paul, is the expression and manifestation of the body-idea. The natural body and the spiritual body are interrelated, interactive, and mutually dependent, being in reality one.
What this means to me is that when I recite the Nicene Creed and speak of "one, holy, catholic and apostolic church", I will raise up from my highest consciousness the divine ideas of Oneness, Holiness, Catholicity and Apostolicity, which is Community, Authenticity, Wholeness and Truth. And I will outpicture that spiritual church so that those qualities bless the physical body which is my congregational or parish church.
To the degree in which we are able to experience a spiritually rich and deep Sunday service from within our inner Church of Christ we will be ready for the return to our physical church when the restrictions are lifted.
Let me add two additional insights I got from Charles Fillmore's essay on Body of Christ. Mr. Fillmore concludes the lesson with comments on the relation between food and redemption of the body and also with comments on taking a true Sabbath rest. His teaching on eliminating meat from our diet for spiritual reasons is well known. And he is also well known as a man who knew how to take a sabbath rest. It just may be that our readiness for opening our church buildings will depend on our habits of eating and rest we practice now. I encourage you to download and print out Charles Fillmore's personal copy of this correspondence school lesson. Click through on the link above and select "Download Charles Fillmore's personal copy of this manuscript in PDF format". If you can't find it then click here. You might find yourself being inspired by reading the lesson with Mr. Fillmore's handwritten notes.
I hope that your disciples are well behaved, that your musicians sing beautifully, that your minister preaches powerfully, that your congregants are effusive in thankfulness, and that the offering is bountiful ;). But, most of all, I hope your Sunday service—this Sunday and all Sundays, online or onsite—is spiritually rich and deep.


Mark Hicks
Sunday, May 17, 2020

Click here for a list of all Unity in Baltimore podcast episodes.