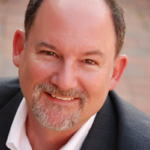 Coronavirus | Science & Faith in Pandemic Times
Dear friends of Unity in Baltimore -
I want to share with you a podcast that came out on March 19, 2020 from Biologos entitled: Coronavirus | Science & Faith in Pandemic Times.
The episode (#42) has interviews with three scientists in the fields of microbiology, biochemistry, and infectious disease, all of them speaking about coronavirus from the Christian Perspective. About 2/3 of the time is devoted to science and remainder of each segment ends with a spiritual reflection from the scientist.
Their science is sound, their spiritual reflection is profound. These are very gifted people—scientifically gifted as well as spiritually gifted. We need to hear their message. Here is what you will hear if click through and listen:
At 16:45 we hear Ben McFarland (Seattle Pacific University) say "Biology plays by rules and we can play by those rules too." That is how a traditional Christian talks about what we know in Unity as Principle. His meditation about Sabbath and Lent begins at 18:00. I found his insight about how God may be calling us to respond to the virus beautifully done.
At 36:15 we hear Steve Schnaffer (Broad Institute of MIT and Harvard) respond to the question "Why should people of faith trust scientists? Why should we trust anything other than God?" His answer is important for we in Unity who place so much focus on "not judging according to appearances." At 38:00 he begins a reflection on how we should respond to the epidemic. He says "fear is useful if it motivates you to do something." That is an important message we do not often hear in Unity circles.
At 48:45 we hear Praveen Sethupathy (Cornell University) reflect on "how worried should we be?" His answer is that those of us who are asymptomatic should be worried about the vulnerable because it is mainly the asymptomatic who are carriers of the virus to the vulnerable. At 51:00 Sethupathy reflects on why viruses make for a "balanced ecological niche" in God's creation and why we would could not exist without them. This is beautifully stated in his reflection which begins at 55:00. Without mentioning social isolation, he affirms that loving social relationships are well worth the risk of the pain that may come from viral infection.
This podcast from Biologos is called The Language of God: A podcast on faith and science. It was funded in part by the Templeton Foundation, which as been so generous to Unity for several decades.
BioLogos was founded by one of the top biologists in the world, Francis Collins. He led the Human Genome Project and now directs the National Institutes of Health. In 2006, he wrote the best-selling book The Language of God in which he tells his journey from atheism to Christian belief, showing that science is not in conflict with the Bible, but actually enhances faith.
I've been listening to The Language of God podcast for over a year, ever since the Biologos national conference was held here in Baltimore. It is true that we in Unity are metaphysical and they at Biologos are evangelical. While we are on opposite ends of a theological continuum we are, to say the least, on the same continuum (God is good, omnipresent, omnipotent, omniscient) and we are in this epidemic together. I am grateful for this episode which has provided a forum for these three top scientists with whom we share so much of a worldview.


Mark Hicks
Sunday, March 29, 2020

Click here for a list of all Unity Center of Christianity in Baltimore podcast episodes.