Nothing explains why religious movements grow more than the level of religious commitment among its members and leaders. High commitment movements may stumble, but they never grow without commitment. Unity began as a high-commitment movement. Truth, for Myrtle and Charles, was serious business. And, at least in American culture, the period of fifty years is an accepted standard for what we recognize as commitment and dedication.
That is why I am so happy to provide you video reflections by Larry Swartz and a profile of Larry and Mary Ellen Swartz as they and the Unity of Tucson congregation celebrate fifty years of Larry and Mary Ellen's service to Unity of Tucson on this Sunday, May 1, 2016.
Last August I visited Larry and Mary Ellen at their church in Tucson where Larry sat down with me for this interview. You can watch Larry talk about fifty years of ministry. I wish I were in Tucson this Sunday morning to celebrate with them. But I will call and send them a letter to thank them for their half-century of service. I hope you will do the same.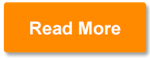 Click here to view/add comments